TOKYO, Japan
Mitsubishi Chemical Corporation announced today that it will introduce ZELAS™ AMP biocompatibility medical compounds at COMPAMED 2022, the international medical device technology exhibition that opens November 14, 2022, in Düsseldorf, Germany.
Medical device manufacturers commonly use polymers for various applications. However, base resins such as PVC, TPU and TPE easily attach to biochemicals, blood platelets and proteins, requiring additional coatings to achieve biocompatibility. Utilizing ZELAS™ AMP, manufacturers can use conventional processes such as extrusion and injection molding to create highly biocompatible surfaces without coatings.
"We are excited to bring ZELAS™ AMP to the medical device industry. This innovative compound has the potential to reduce process costs while providing stable, biocompatible materials to more patients," said Michael Adams, the executive director of Global Medical Strategy and Business Development, Performance Polymers Division.
The Mitsubishi Chemical Group has positioned healthcare and life sciences as key strategic markets. As such, the company is dedicated to providing materials solutions that improve patients' quality of life and solving clinical issues through polymerization and compounding technologies.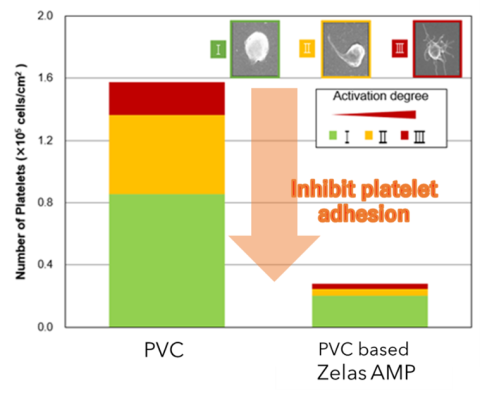 Fig. 1 Platelet Adhesion Test Results                                                                                                       Fig. 2 SEM image
Cooperation of Professor Masaru Tanaka, Soft Materials Chemistry, Institute for Materials Chemistry and Engineering, Kyushu University
【Exhibit Information】
Mitsubishi Chemical Europe GmbH
Hall 8a / N01
COMPAMED2022 Germany, Düsseldorf
14-17 November 2022